Our Firm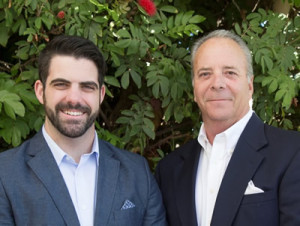 Two generations of trusted Hanson financial professionals serve multiple generations of clients concerned with financial goals, wealth management, safety, security, and estate planning.
Home office: 647 Camino de los Mares #234, San Clemente, CA 92673
Phone: (949)489-1112 Fax: (949)443-3930
Email: rhanson@capitalsynergypartners.com
RGH Financial was established in 1983 and became Generations Financial in 2016 when the second generation Hanson professional joined the practice.  Because many people regard financial planning as complex and confusing, they often miss out on many potentially rewarding financial opportunities. They also take unnecessary risk and fail to adequately protect their assets.
Our goal is to take the mystery out of investing, managing risk, preparing for retirement, and preserving your wealth. By helping you acquire the information you need to pursue your financial objectives, we hope to establish long and trusted relationships with our clients.
What does this mean to you?
You have confidence from knowing that you made informed choices to protect your family or your business. The confidence that comes from choosing a knowledgeable representative to help you build a solid effective financial program, and the confidence in knowing that you have the support of Generations Financial and Richard Hanson.